AmeriCorps Health Care Assistant Service Opportunity
Our world is experiencing unprecedented, interconnected challenges requiring that we go further upstream to make fundamental changes and advance well-being in the face of healthcare inequity. Health is influenced by life experiences, social connections, and barriers to entry both current and historic. Hushabye Nursery is a community-based non-profit catalyzing an innovative, holistic health care setting in conjunction with resilience building programs. Hushabye Nursery's approach is to integrate healthcare and social services to create a framework of care that values multisector collaboration and keeping children safely with their families instead of being separated during recovery. Americorps members deliver evidence-based interventions, community leadership, and on-going resilience building programs.
AmeriCorps members will work in collaboration with health care providers delivering key interventions that make it possible for Hushabye Nursery to change the approach to treating infants experiencing NAS and their family support system by providing access to a care model specialized to meet their unique needs in a fair and just manner while building their resiliency.
Overview
This position is responsible for providing personal care and delegated patient care services designed to maintain the patients physical comfort and safety. Follows all departmental policies and procedures as well as safety, environmental, and infection control standards. Adheres to the facility's Core Values and mission with complete regard for the dignity of each person.
Service Member Responsibilities:
In accordance with the vision, mission and values of Hushabye Nursery, the Healthcare Assistant is responsible for assisting the licensed caregivers provide quality care that meets the needs of persons served.
Maintains a supportive, compassionate, and non-judgmental manner that is sensitive to the patient's and family's diversity, preserving their autonomy, dignity, and rights.
Assists with patient care under the supervision of registered nurses (RNs) and neonatal nurse practitioners (NNP's).
Perform comfort measures utilizing the Eat Sleep Console model.
Provide Seeking Safety evidence-based intervention to infant caregivers.
Provide community outreach for community resources and referrals.
Provide leadership and training for community volunteers.
Uses and maintains equipment as delegated by a licensed professional, consistent with demonstrated competencies.
Provides necessary supplies, support and assistance to medical staff and patients for unit specific procedures, under the direct supervision of a licensed professional.
Maintains adequate levels of office, dietary, linens, and medical supplies.
Completes required orientation and continuing competencies as required by policy and procedure.
Successful completion of Hushabye Nursery's orientation and training program and has been determined competent to provide services.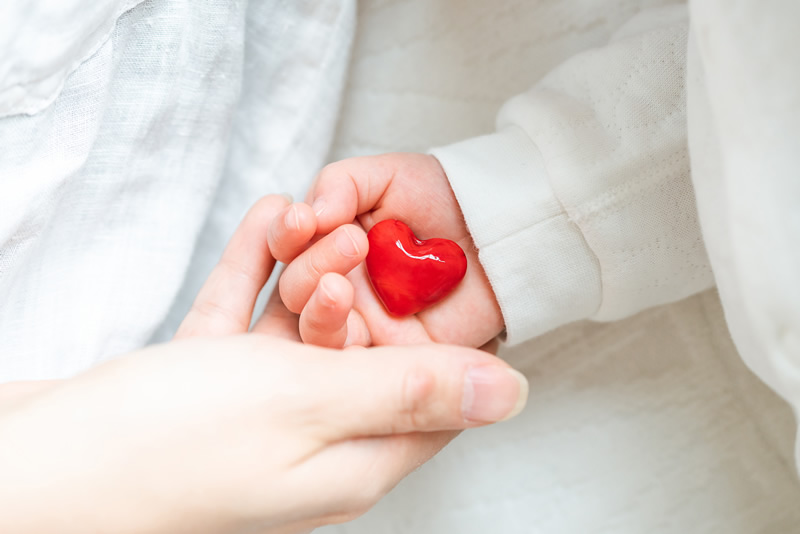 Knowledge, Skills, and Experience:
Current BLS/First Aid certification is required.
Current AZ DPS Level 1 fingerprint clearance.
Must possess excellent organizational skills, as well as effective human relations and communication skills.
Working knowledge of medical terminology and computer literacy and keyboarding skills is preferred.
Education:
High school graduate or equivalent preferred.
Program Benefits and Work Schedules:
Full Time (1700 hour) Work Schedules:
Program Benefits include individual health coverage, living allowance ($1,375 monthly), childcare assistance if eligible, and education award upon successful completion of service.
Part Time or Summer (anything other than 1700 hour)
Work Schedules:
Program Benefits include individual health coverage, living allowance (adjusted for service hours), childcare assistance if eligible, and education award upon successful completion of service.
Open for Recruitment!
Program Start Date:
9/1/2022
What is Husahbye Nursery?
Hushabye Nursery provides a therapeutic and inviting environment of short-term medical care to infants who were exposed to opioids in the womb suffering from Neonatal Abstinence Syndrome (NAS) and their families.
What will I be trained to do while I serve at Hushabye Nursery?
AmeriCorps members will be trained in "Eat, Sleep, Console" which is an evidence-based method of care that helps new parents care for their infants who may be suffering from neonatal abstinence syndrome (NAS). The program seeks to change the stigma around neonatal exposure and withdrawal and helps provide family-centered care to the family unit. Eat, Sleep, Console (ESC) has been developed to focus on the comfort and care of these infants by maximizing nonpharmacologic methods specifically by assisting the infant to eat effectively, sleep, and be consoled within a reasonable amount of time.
Where will I serve as an AmeriCorps member?
You will be serving all contract hours at Hushabye Nursery 3003 E. McDowell Rd. Phoenix 85008.
Will transportation be provided?
Transportation will not be provided. There is a Valley Metro bus stop at 30th Street and McDowell.
What will the schedule look like?
Three 12-hour shifts per week which will include weekend and holiday shifts.
What are the hours?
Day shift is 6AM to 630Pm, night shift is 6PM to 630AM.
Do I have to have CPR and First Aid?
Yes, you will be provided with CPR and Frist Aid training.
Do I have to wear a uniform?
Yes, you will be provided with AmeriCorp scrub tops and will need to wear black pants.
Are there medical considerations for service?
As AmeriCorps members, you will interact with newborns that have a heightened risk of illness and complications. Newborns have underdeveloped immune systems making it extra important that AmeriCorps take appropriate precautions for the health of the community, such as keeping their own vaccines up to date.
It is expected that as an AmeriCorps member, you will be fully vaccinated for COVID-19 as well as that you have received a current TB test within the past year. Proof of immunization or titers are required for, TDAP (tetanus, diphtheria, and pertussis) within the last 10 years. MMR (measles Mumps and rubella) Varicella, and Hepatitis B.
Can I apply if I'm not a US citizen?
AmeriCorps members must be US citizens or legally documented residents.
Do I need a degree to serve in AmeriCorps?
You do not need a college degree to serve. If you don't have a high school diploma, you may still be eligible to serve.
How much is the living allowance?
$1000.00 per month.
Is there an education award upon successful completion of my service contract?
Yes, upon successful completion of your AmeriCorp contract you will receive a 6000.00 Segal Education award.
What is the Segal AmeriCorps Education Award?
AmeriCorps members are eligible to receive the Segal AmeriCorps Education Award after successfully completing your AmeriCorps term of service and enrolling in the Trust, you are eligible to receive the Segal AmeriCorps Education Award. You can use the award to repay qualified student loans and to pay current educational expenses at eligible post-secondary institutions, including many technical schools and G.I. Bill approved programs or to repay qualified student loans.
What will happen to my student loans when I'm in the AmeriCorps?
Most federally guaranteed student loans are eligible for forbearance. If your loan does not qualify for forbearance based on your AmeriCorps service, you may be eligible for another type of deferment or forbearance. Contact your loan holder to determine eligibility and options. The Trust can only pay accrued interest for qualified student loans. If your loan is in default, it may not be eligible for forbearance.
Can I work and /or go to school while I am serving as an AmeriCorps member?
Yes, there will be flexible scheduling to allow for work or school.
Will childcare be provided?
If a member qualifies, Childcare assistance may be provided if you have children under the age of 13.
What benefits are provided during and after AmeriCorps?
Living allowance, and education award to pay for college or trade school expenses, or to repay qualified student loans, loan deferment and interest forbearance on qualified student loans, while in service, professional development, alumni network, and more. Some of our programs provide health care benefits or a stipend to purchase healthcare. You may also be eligible to receive a childcare benefit if you have children under the age of 13.
Will my race, sexual orientation, or disability affect my application?
We are committed to the idea that everyone can serve. AmeriCorps and AmeriCorps Seniors programs are an opportunity to learn about our differences while working toward a common goal. We strive to create an inclusive environment and offer reasonable accommodations for applicants with disabilities.
Do I need to pass a drug test to serve in AmeriCorps?
Yes, all members must pass an initial drug screening test upon arrival to the program. The drug screen covers several different substances, including marijuana. Keep in mind that, while it may be legal to possess marijuana in some states, it is still considered illegal according to federal law. As AmeriCorps NCCC is a federal program, all Corps Members and staff are expected to comply with federal law. A positive test on a drug screen for any substance (including marijuana) at any time during service, will result in dismissal from the program, so please plan accordingly.
I have a medical marijuana card. Does that mean I am allowed to use marijuana while in AmeriCorps NCCC?
No, state-based medical marijuana cards do not authorize member to use marijuana while in AmeriCorps NCCC because marijuana use is prohibited under federal law and AmeriCorps NCCC is a federal program.
Donate Now!
Hushabye Nursery could not continue to deliver the innovative level of care we provide babies experiencing Neonatal Abstinence Syndrome (NAS) and families without your support.