Please Support Hushabye Nursery
All donations received through April 17, 2023 will be matched – dollar for dollar up to $1 million - by The Bob & Renee Parsons Foundation. Please help us reach that goal!
DONATE NOW
Eligible for the Match!
Arizona Tax Credit Qualified
Because Hushabye Nursery is a Charitable Qualifying Organization (CQO) for the Arizona state tax credit, every gift you make throughout the year can be applied to a dollar-for-dollar annual tax credit savings (Maximum amount of $400 for single tax filers: $800 for married filing jointly).
All Arizonans are eligible for this credit, whether they itemize or choose a standard deduction! You may take advantage of this program in addition to any educational tax credit donation or foster care tax credit you make in the same year. For more information, please consult your tax advisor.
Tax ID Number: 82-2737849
Qualifying Charitable Organization Code: 22019
You can also click here to learn more about Arizona Charitable Tax Credits.
Eligible for the Match!
Donate Stock to Hushabye Nursery
Please consider donating your appreciated stock to our organization to help us receive the full value of your donation and to save you on your taxes! Hushabye Nursery holds an account with LPL Advisors. Please contact your broker with our LPL Account Number 78287411 and LPL's DTC number 0075 to initiate an electronic transfer.
Questions? Please email info@HushabyeNursery.org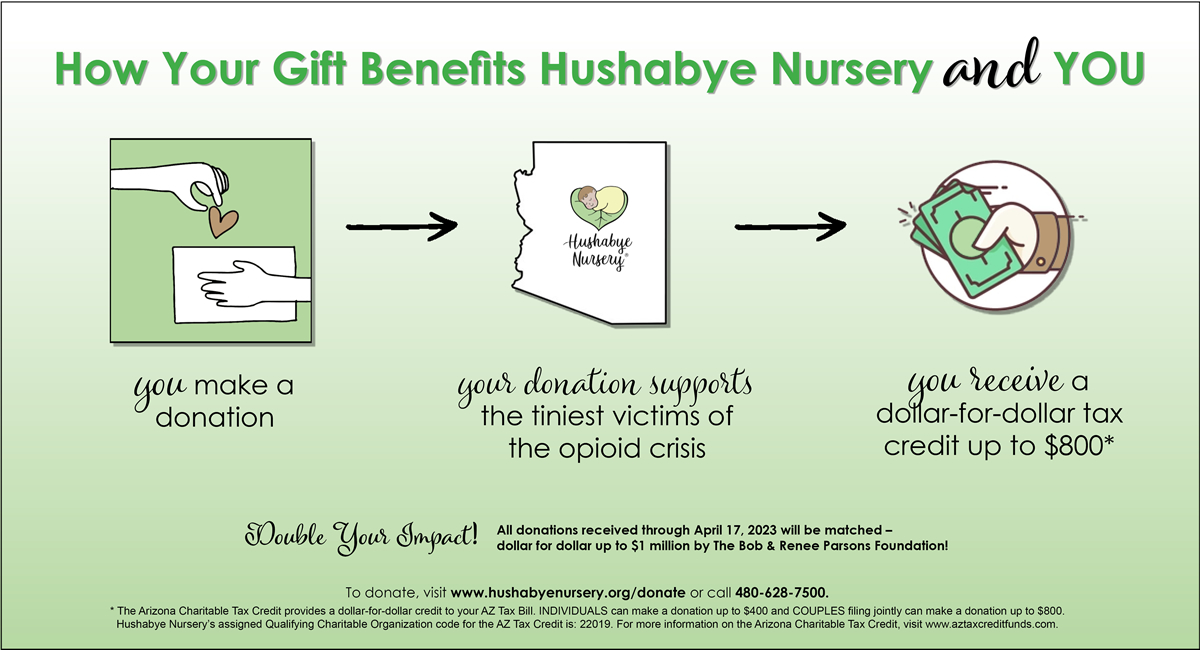 In Kind Donations
Hushabye Nursery will accept:
NEW Car Seats (Models X
NEW Pack and Plays
Disposable Diapers up to size XX
New and nearly new infant clothing
Diaper bags, x, x, and X.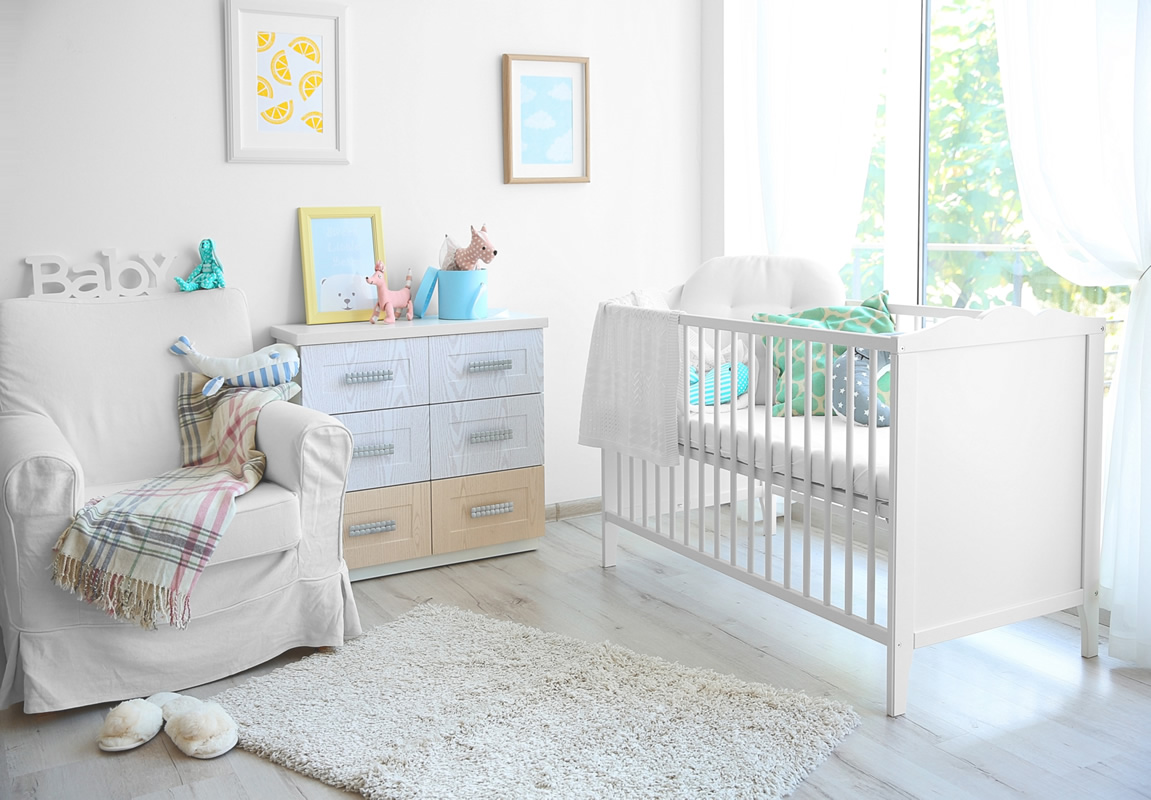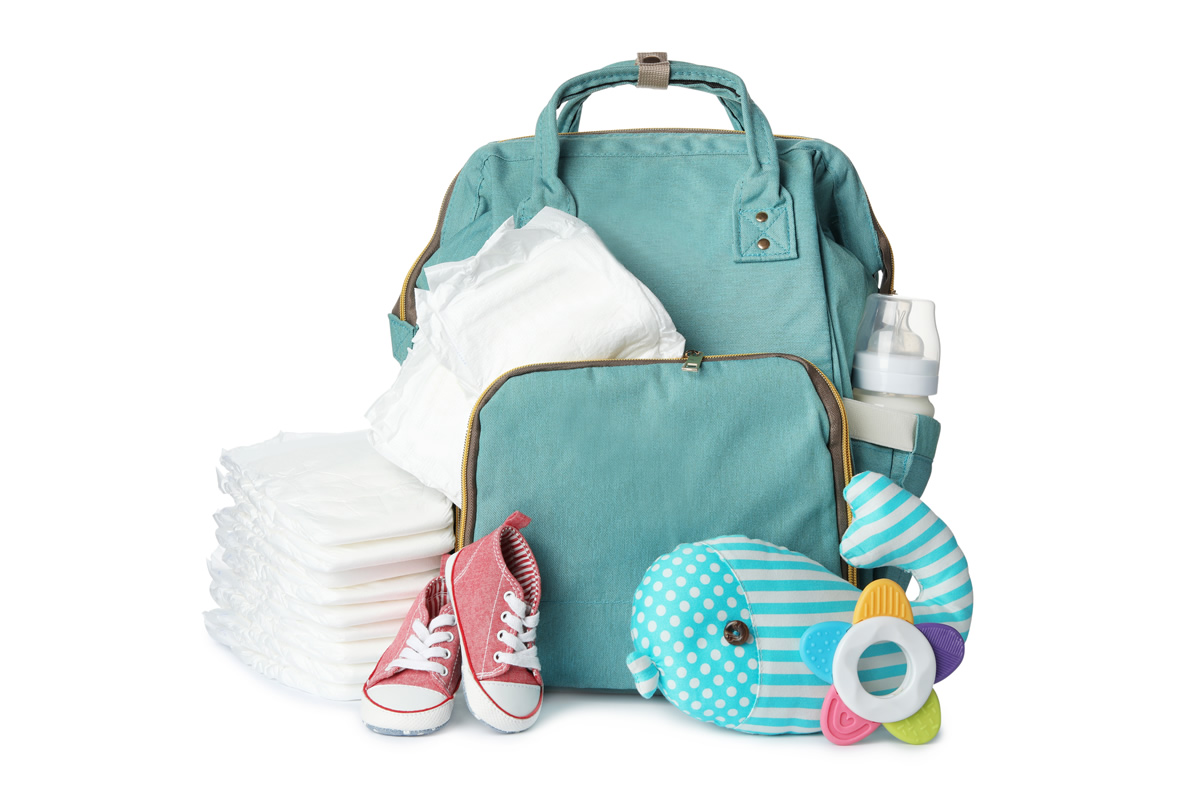 Thank You for Your Support!