Why Does Terminology Matter?
March 10, 2021
Accurate use of terminology is an often overlooked aspect of the treatment and awareness surrounding Neonatal Abstinence Syndrome. The distinction between the labels "addicted" and "substance exposed" is essential to the trauma-informed environment that Hushabye Nursery is committed to providing for our families.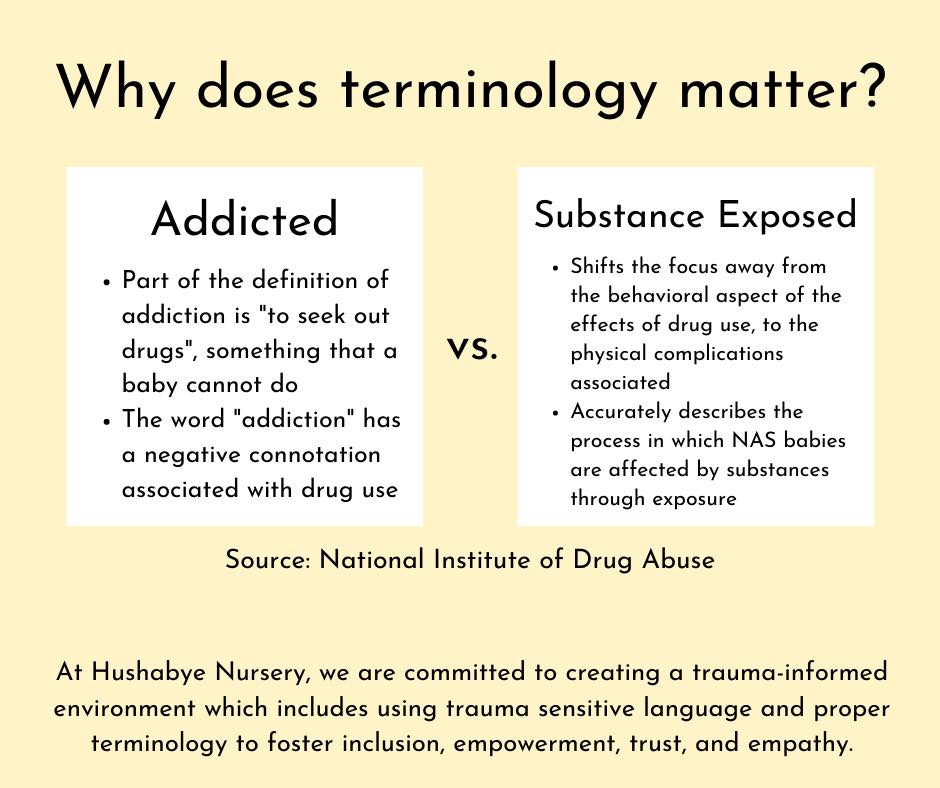 July 6, 2023 | News
Hushabye Nursery in Phoenix offers one-on-one care for opioid-dependent newborns going through the painful process of drug withdrawals. It is one of the few recovery centers of its kind helping moms, and caretakers, too, who are actively trying to get clean.
We were honored to be featured on ABC 15 where our founder Tara Sundem shares how we put this mission into practice!
read more